07 September 2007 @ 07:00 am
yay, I'm 17 today :D

big update + photos this weekend!
Current Music: Kat DeLuna - Whine Up
25 August 2006 @ 02:28 pm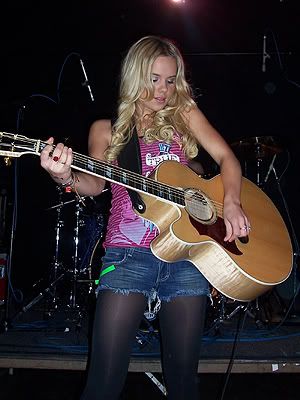 Nicole & I went to New York for a tour of NYU on Monday. Needless to say, I have no idea what I want to do when I get older. The dorms were super nice compared to the ones at Purdue, though, lol.

( Photos from NYC 8-21Collapse )

So Kirstyn, Lauren & I went to Toad's Wednesday night to see Cheyenne Kimball. Well, arriving two hours was definitely worth it. All 9 of us who were already there were able to watch her sound check from the door. Not to mention, I was front & center for the entire show. Like, front & center for real, not this 'front & center except a little bit to the left' stuff that always happens. &you know, I've been to my fair share of shows in last few years; from Fear Before the March of Flames to Less Than Jake to Panic! at the Disco, but the other night had to be the best performance I have ever seen. My pictures came out pretty excellent too.

( Photos from Cheyenne @ Toad's 8-23Collapse )

Okay, so the sound quality of these videos isn't anything special because I was standing right next to the monitor. Or how about the sound on my camera is always terrible.

Full Circle & Hanging On

Oh, add me on Vox? http://arsons.vox.com
I'm still working on figuring out how to navigate the site and whatnot, lol.
Current Music: Gym Class Heroes
21 November 2005 @ 05:38 pm